Admire Vega
Admire Vega
Burdened with resolve. A first magnitude star who stays alone.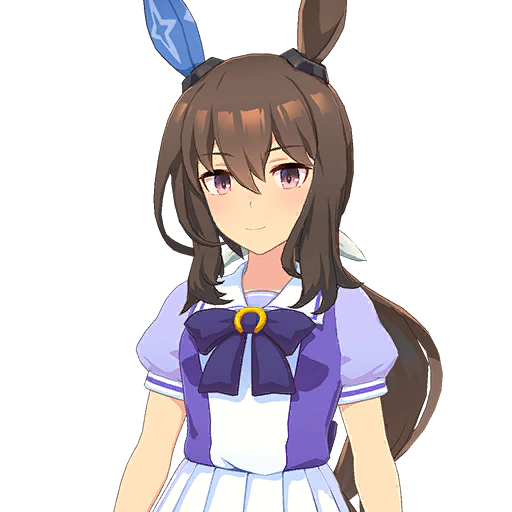 Admire Vega. ...Can I go now? I need to train more, win more races, and I need to become a first-magnitude star.
Strong points
Reading, cold weather
Ears
They twitch to voices that sound like an older sister.
Tail
She has a habit of unconsciously clutching it while sleeping.
Family
They prepare two birthday cakes every year.
Has a habit of reviewing the fluffiness of fur slippers in her head.
She's particular about which bakery she buys her bread from, depending on the type of bread.
Country of birth