Agnes Tachyon
Agnes Tachyon
A Forbidden Mad Scientist. Physical research is everything!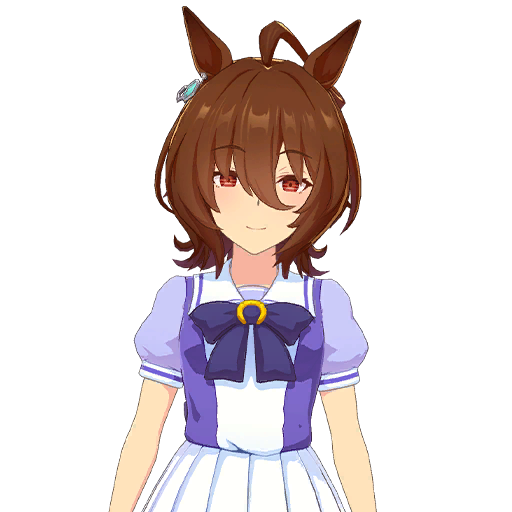 Aren't you interested about how fast a horse girl can go? If you are, I, Agnes Tachyon, would like you to be my guinea pig.
Weight
Rejects measurement
Strong points
Research, sweets, and tea
Weak points
Research interference, bitterness
Ears
She refuses to be touched on the ears or forehead.
Tail
When she gets an idea, her tail stands on end.
Family
The unorthodox child of a family with a spectacular reputation in the racing world.
She frequently receives packages from overseas.
She carelessly buys her clothes online, so they usually don't fit.
Country of birth