Fine Motion
Fine Motion
A free-spirited memory maker! She's a sheltered Royal Lady.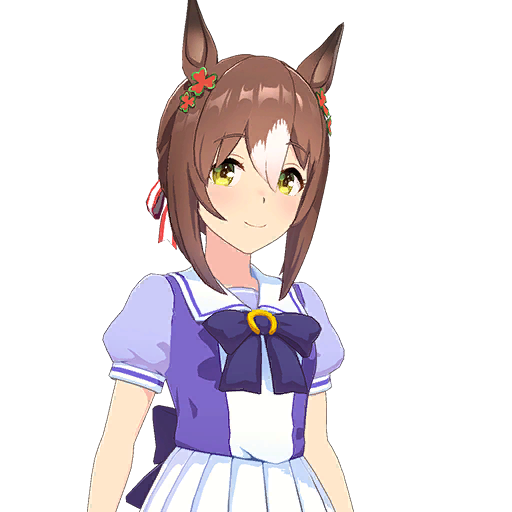 Good day, I'm Fine Motion! I want to make lots of great memories. First things first, I want to know where the best noodle shops are. ♪
Weight
Marginal rise (Too much ramen?)
Strong points
Settling disputes
Weak points
Suspicious of others
Ears
They love hearing about new, popular culture.
Tail
She has the unique hair texture of royalty. Commonly known as a "Royal Tail".
Family
She's better at taking care of her uninhibited and open-minded sister than her parents are.
She's actually pretty good at juggling a football.
She recently learned how to play "Umapyoi Densetsu" on the violin.
Country of birth