Gold City
Gold City
A blunt, but high-quality gal!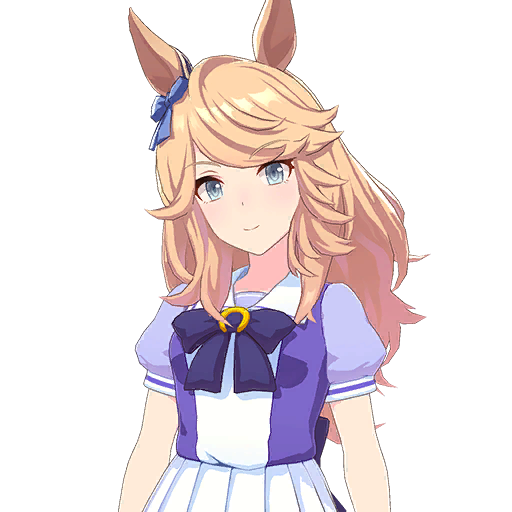 Gold City. ...Just so you know, I won't forgive you if you treat me like a doll. Don't judge me by my looks, but by the way I run.
Weight
Doesn't come to the scales
Strong points
Model walking
Weak points
Waking up early
Ears
They'd like to break her alarm clock.
Tail
Unconsciously stays still when being photographed.
Family
Her mother has clear skin, and her father is a brilliant blonde.
Her alarm clock actually goes off in 2-minute intervals.
When she looks at clothes or cosmetics, she sees faces of people she knows who would look good in them.
Country of birth