Gold Ship
Gold Ship
Rude and unrestrained! An enigmatic golden denpa girl!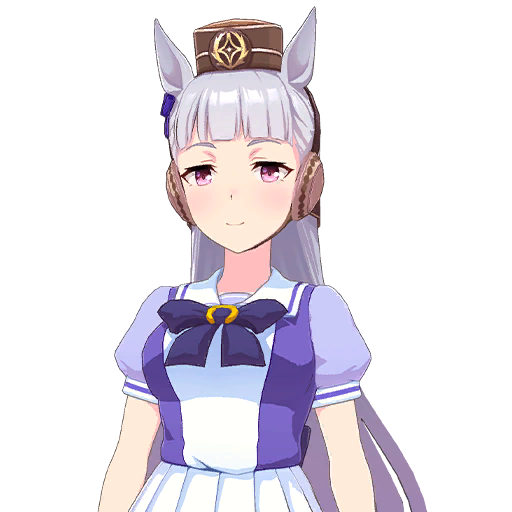 Yo, I'm Gold Ship! I don't care if it's on the turf, on fire, or at the edge of the universe. I'm going to find something interesting wherever I can! ☆
Strong points
Moving her facial muscles
Ears
She loves suddenly covering another person's ears and asking "Guess who?".
Tail
She sometimes leaves it in her room (according to her).
Family
They seem to be a national secret.
She's terrifyingly good at trivia games.
She tells a lot of meaningless lies, but very few meaningful ones.
Country of birth
Earnings
1,397,767,000 JPY