Haru Urara
Haru Urara
She has lots of losses, but won't lose hope! The girl who never gives up!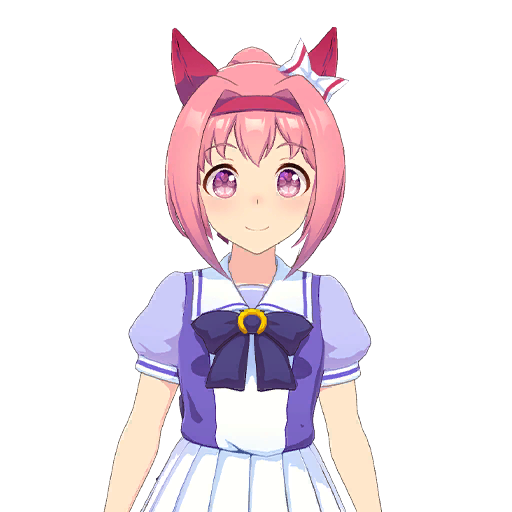 I'm Haru Urara! I love carrots and I lo~ve running because it's fun!♪ I'm going to try my very best to finish first!
Weight
Slight increase (But doesn't care)
Strong points
Persisting with all her might
Weak points
Difficult kanji
Ears
Hard words go in the right and come out the left.
Tail
She thought spinning it would make her go faster.
Family
Her favorite dish is her mother's carrot rice.
She struggles to pronounce the word "funiki".
She is really good at catching dragonflies with her bare hands.
Country of birth