Hishi Amazon
Hishi Amazon
She's up for a fight! Our trusty Miss Matron.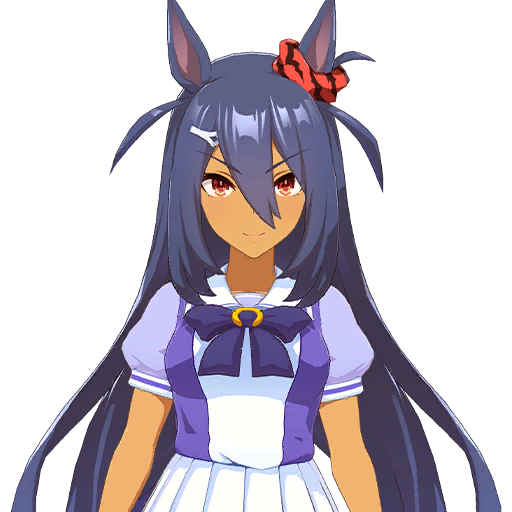 There are a lot of good-lookin' people here... hehe. I'll take them all on. I'm Hishiama! Come on, let's get to it!
Weight
Slight increase (No comment)
Strong points
Serving homemade food
Weak points
Using her head
Ears
Very sensitive to hearing the word "taiman".
Tail
Many students admire her shiny black hair.
Family
She's the youngest child, but has a mother's touch.
She has a unique talent in ironing clothes.
Her underclassmen help her post her character bento boxes to Umastagram.
Country of birth