Inari One
Inari One
The hell are ya sayin'?! A self-proclaimed "Edo child" with lightning speed.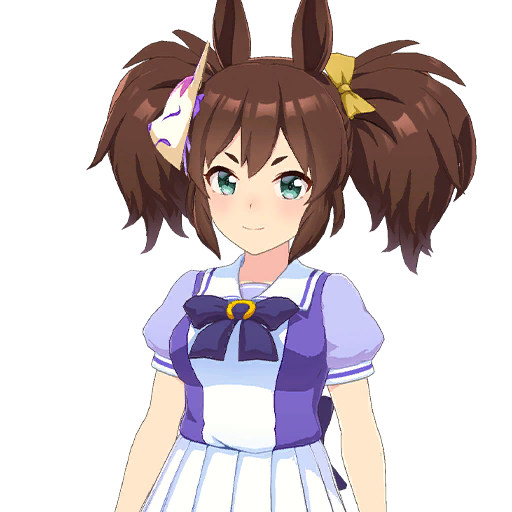 The hell are ya sayin'?! I'm Inari One! As you can see, I'm an efficient child of Edo! I wanna become the biggest horse girl of them all!
Strong points
Target Shooting, Mold Cutting, Goldfish Scooping
Weak points
Waiting in line, flattery
Ears
When they hear the sound of festival music, they move as if they were performing a dance.
Tail
Washing it with hot water even in the middle of summer is a chic obsession.
Family
Her family's rule is that the order of bathing is determined by playing Menko.
She likes drinking fruit milk after taking a bath.
She longs to become a tatami craftsman.
Country of birth