Kitasan Black
Kitasan Black
She lights up our hearts! A cheerful and lively festival girl!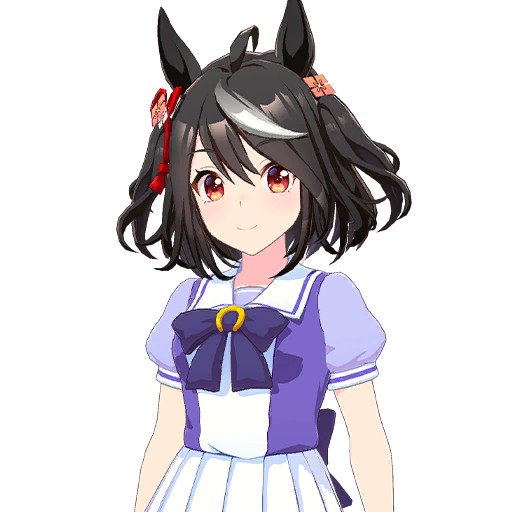 I'm Kitasan Black! I'm going to run as fast as I can to make this race as exciting as a festival!
Weight
Still growing with vigor!
Weak points
Turning a blind eye to things
Ears
She has an excellent sense of sound.
Tail
Even her tail can hold heavy things.
Family
A family of 30 people, including her father's disciples, live with her.
Things she likes were usually love at first sight.
When she starts eating sugar candy, she can't stop.
Country of birth