Mejiro McQueen
Mejiro McQueen
Pride of the prestigious Mejiro family. Elegant, determined young lady.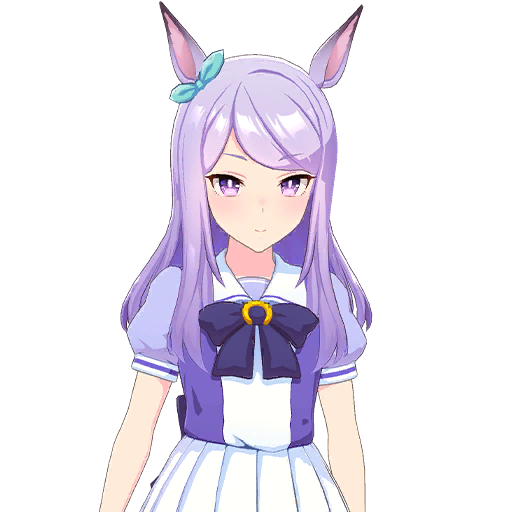 My name is Mejiro McQueen. Conquering the "Spring Tennosho" has been a long-cherished goal of the Mejiro family, and I will do it with my own two legs.
Weight
Slight increase (Desperately adjusting!)
Strong points
Table manners
Weak points
Resisting the temptation of sweets
Ears
They tend to stand alert in front of others.
Tail
Sways wildly when she's talking about sports.
Family
Her parents call her "Mac-chan".
She woke herself up once, yelling "Kick some ass!"
She actually pours milk in before her tea.
Country of birth