Mejiro Ryan
Mejiro Ryan
She feels fresh and sporty! Even her glistening sweat is pure.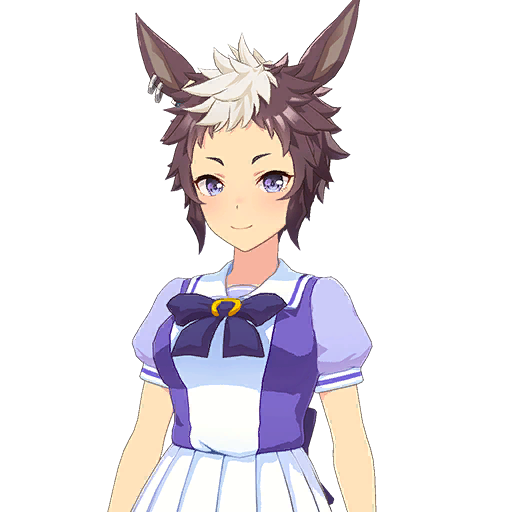 My name is Mejiro Ryan! Train your body, stay healthy! Grow some muscle, stay fit! Let's go for it!
Weight
Slight increase (From weight training)
Ears
They twitch around a lot when she's reading shoujo manga.
Tail
She sweats a lot, so she always has a towel for her tail.
Family
Her father is very young and is often mistaken for her brother.
She actually spends a long time choosing sweat towels.
She always tries on clothes before she buys them.
Country of birth