Mihono Bourbon
Mihono Bourbon
Your orders will be strictly followed! Cyborg horse girl.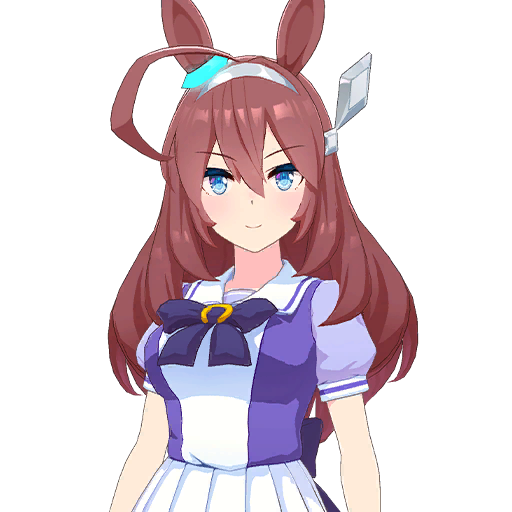 My name is Mihono Bourbon. My goal is locked onto becoming a Triple Crown horse girl. Please refer to my data for legwork and other information.
Weak points
Operating electrical appliances
Ears
She wakes up instantly when commanded, even when she's in a deep sleep.
Tail
Rumor has it that she has enough strength to stand on her own tail...
Family
Her family is living in an old-fashioned home because of the frequent breakage of household appliances.
Those who she gives piggyback rides say that she has a very big back.
Because of her father's jokes when she was younger, she thinks that her tail will get struck by lightning.
Country of birth