Nakayama Festa
Nakayama Festa
All or nothing! An outlandish gambler who attacks at the last second.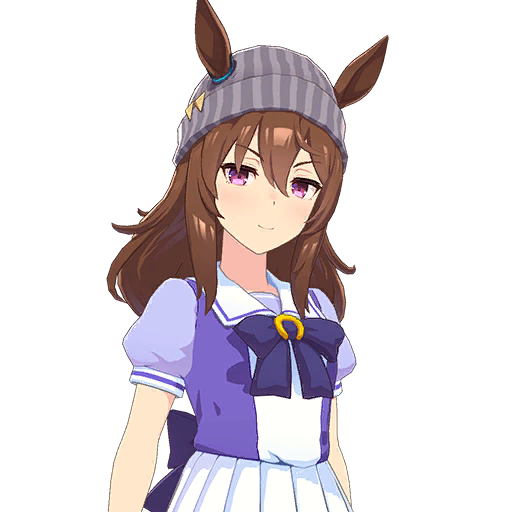 It's Nakayama Festa. Halfhearted races don't give me a thrill. Hey... Let me feel the intense heat of the race...!
Weight
Not a hindrance to racing
Strong points
Looking after plants and small animals
Ears
She added the ear-holes to her beanie herself.
Tail
Uses her tail movements as a bluff when gambling
Family
All of her family members are poor sleepers.
She can't drink carbonated beverages.
She's a bit of an opera buff.
Country of birth
Earnings
293243000 JPY
8 3
E U