Narita Brian
Narita Brian
She speaks with her back! A hard-headed, stubborn, lone wolf!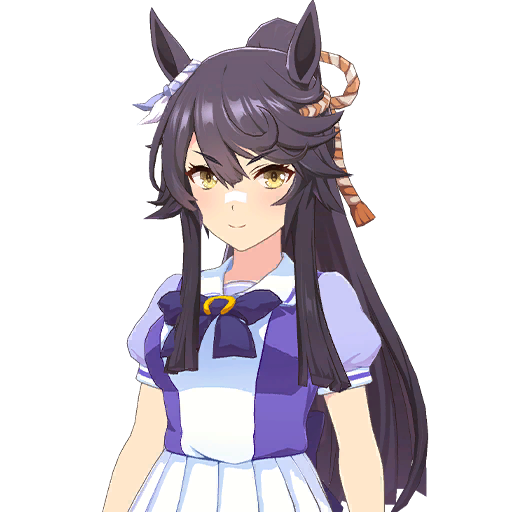 ...I'm Narita Brian. I don't have a story to tell you. I just run, crush, and win.
Weight
Not a hindrance to racing
Strong points
Cracking walnuts
Weak points
Handling small creatures
Ears
Hearing fanfare makes her blood boil.
Tail
She rarely takes care of her tail.
Family
Her parents and sister always say "taciturnity is a sign of kindness".
The twig in her mouth is homegrown.
She actually enjoys going to owl cafes.
Country of birth