Narita Taishin
Narita Taishin
Cool and dry! Even though she's small, she still wins.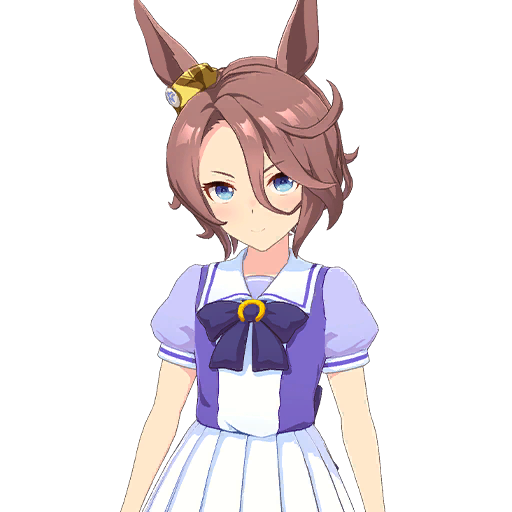 Narita Taishin. That's all. I just want to win and shove it in the faces of the ones who made fun of me... Leave me alone.
Weight
Rejects measurement
Strong points
Video games, housework
Ears
They only turn towards topics that interest her.
Tail
Flicks when touched by anyone other than a trusted friend.
Family
Rumor has it that the moms of BNW are friends now.
She has a special player name for rhythm games.
She's addicted to solo-camping videos.
Country of birth