Nishino Flower
Nishino Flower
Blooming smile ♪ An attentive horse girl.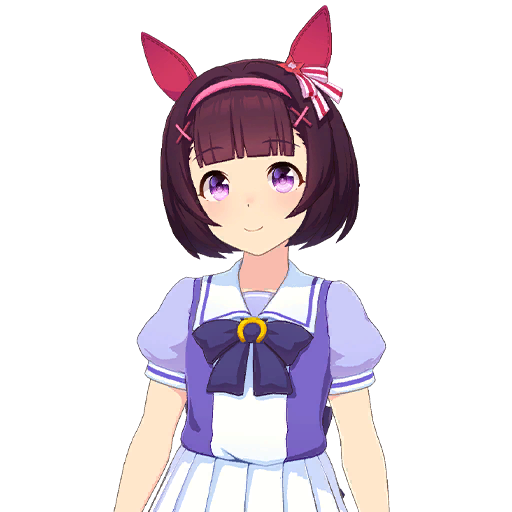 Hello, my name is Nishino Flower. I want to become a nice, sisterly horse girl so that everyone can rely on me...!
Strong points
General housework, gardening
Weak points
Carbonated juice
Ears
They have a reputation for being healing and comforting when touched.
Tail
It smells like the sun and the scent of flowers in each season.
Family
Her most treasured item is a watering can given to her by her parents.
She could juggle otedama beanbags forever.
She has a collection of scented erasers.
Country of birth