Silence Suzuka
Silence Suzuka
The Silent Rider. Aiming to go beyond the speed of sound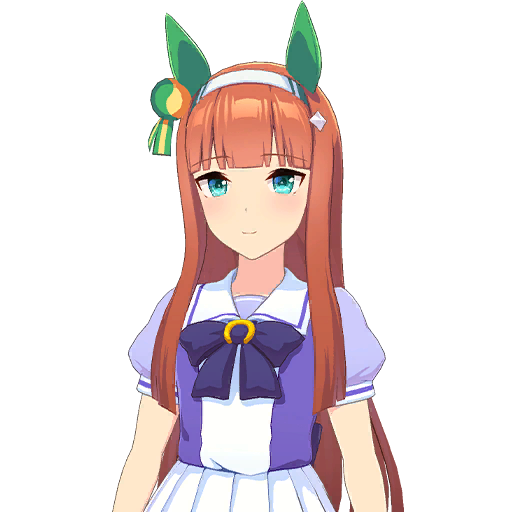 I'm Silence Suzuka. I like to run. I'm not giving the lead to anyone. Um... That's all.
Shoe size
Left: 23.5cm; Right: 23.0cm
Weak points
Crowded places
Ears
They tune out everything when she's thinking about running.
Tail
She puts care into it to reduce air resistance.
Family
They give her extra money for shoes.
She is actually pretty good at pen spinning.
She has stocked up on several pairs of the same shoes.
Country of birth
Earnings
455980000 JPY
231000 HKD