Special Week
Special Week
Gonne do 'er best! A naive country girl beelining to her dream.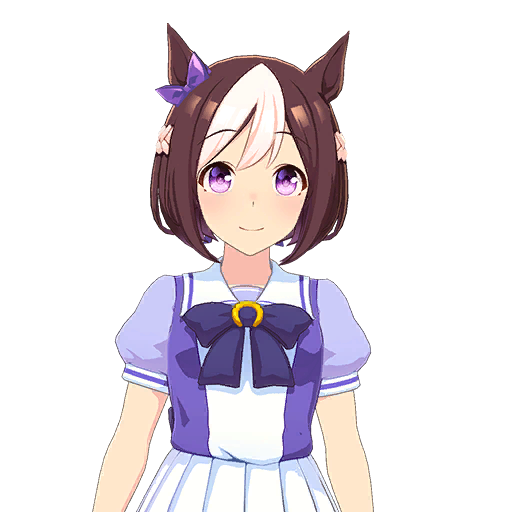 My name is Special Week! My dream is to be the best horse girl in Japan! I'm gonna pull my own weight to make my moms proud!
Weight
Slight decrease (Nervous before races)
Shoe size
Left: 23.5cm; Right: 23.0cm
Strong points
Giving in-depth food critiques
Weak points
Touch-and-go ticket gates at the train station
Ears
They pick up on any sound of cooking.
Tail
She's not very good at playing poker; her tail calls her bluff.
Family
Her eye color came from her birth mother.
She can differentiate milks while blindfolded.
She's good at giving piggyback rides. The person on her back tends to get sleepy very easily.
Country of birth