Taiki Shuttle
Taiki Shuttle
American-born friendly girl.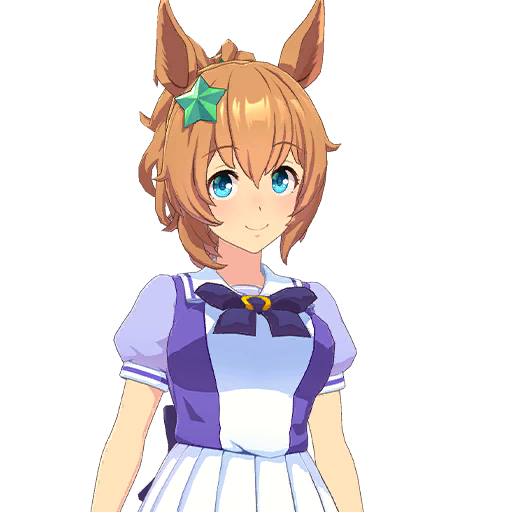 Howdy! I'm Taiki Shuttle! I'm here to make everyone happy with my powerful running!
Weight
Slight increase ("But it's no problem!")
Shoe size
Both: 25.0cm (custom order)
Strong points
Positive thinking
Ears
Whenever she hears about a party, she runs to it.
Tail
She has her tail spray mailed to her.
Family
My parents always welcome fireworks in the house.
She's actually won a quickdraw tournament.
When it comes to barbecues, she prefers hamburgers.
Country of birth