Tokai Teio
Tokai Teio
Invincible and cute! An innocent, hoppin' girl.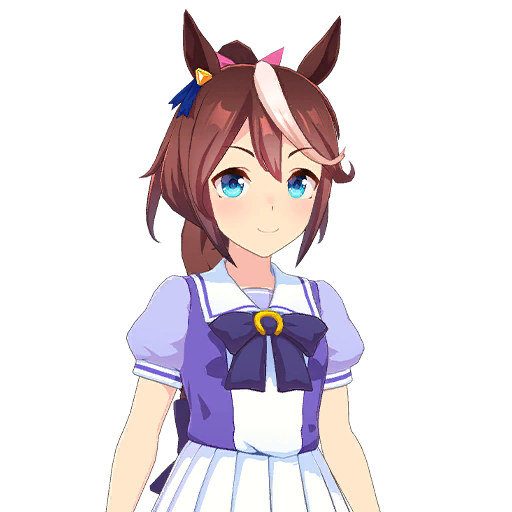 Heya, I'm Tokai Teio! I'm going to be an undefeated Triple Crown horse girl, so don't let me out of your sight!
Strong points
Befriending anybody
Ears
They always pay attention to what the Student Council President says.
Tail
Waves around excitedly when she gets attention.
Family
She cried after trying to not call her parents "mommy" and "daddy".
She's the record holder in Sit and Reach.
When she was little, she used to play at the beach and was called the "Ruler of the Beach" by everyone.
Country of birth