Yaeno Muteki
Yaeno Muteki
Charge, with might and decorum. A rugged horse girl.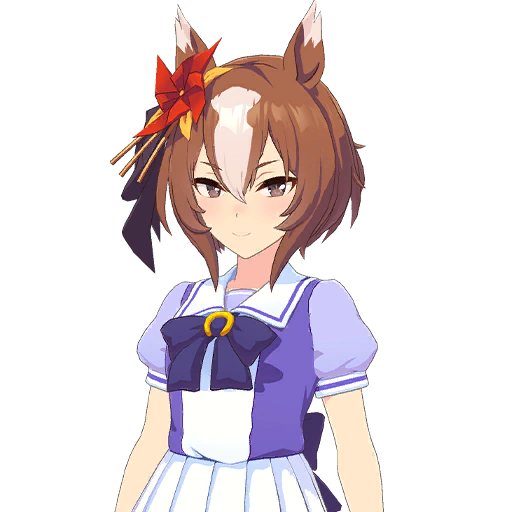 I'm Yaeno Muteki. As a disciple of the Kongo Yaegaki way, I desire to race with the strong. Come on, let's fight like crazy!!
Strong points
Sewing, dusting
Weak points
Seiza, snacking while shopping
Ears
She blushes a little when she hears a pretty voice.
Tail
It's strong enough to knock down flying objects.
Family
Whenever she returns home, she always pats her grandfather on the shoulder.
She starts writing like a toddler when agitated.
She can't watch animal movies because she cries at the previews.
Country of birth