Yamanin Zephyr
Yamanin Zephyr
A naturally breezy horse girl. Even so, her soul is like a gale.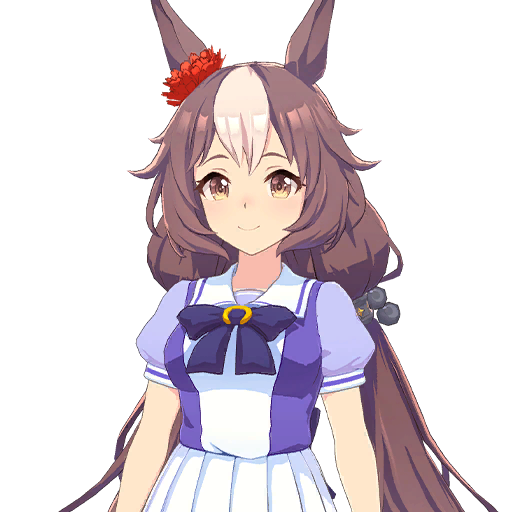 ......My name is Yamanin Zephyr. My goal is to be the wind... I want to be like the wind that runs faster and freer than anything else!
Strong points
Tonguing, flying kites, song & dance improv
Ears
Resting place for butterflies and small birds
Tail
She lets it dry naturally
Family
Her home is famous in her hometown for being a fancy house where fairies live.
She's quite good at playing the trumpet.
Country of birth